READING: We will be using the Reading Wonders program while incorporating the reader's workshop model. The children will be exposed to many different genres in literature while learning a variety of skills and strategies to enhance their reading. We will also be doing guided reading with leveled reading books in small groups. In addition, some aspects of Reader's Workshop will allow students to read on their own individual reading level. This program will help students to gain confidence and the ability to read successfully. We also use Achieve 3000 regularly along with other reading programs such as GetEpic, Readworks, Scholastic News, and Newsela to reinforce reading strategies and building students' lexile levels.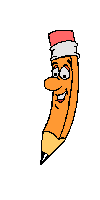 WRITING: We will be using some of the writing curricula from the Reading Wonders program while incorporating Writer's Workshop to continue to teach students to really enjoy the love of writing. Students will enjoy this time because they have the freedom to write about what they like, within the genre we are studying at the time.
READ,READ,READ!!! Please continue to read at home every night with your child. Having them read to you will help increase their fluency and comprehension skills!